Rox
Castellan


member is offline




TARDIS Builder reporting for duty...





Joined: Aug 2008
Gender: Male


Posts: 251
Karma: 39
Repainting... what would you do?
« Thread Started on May 2, 2009, 3:29pm »

---

My TARDIS will be one year old in August / September. I've got some maintenance to do (the inside needs recoating in bathroom paint as it's going a bit mouldy in there.. It's only surface mould so easy to wipe away - the inside is already painted white but I only used regular emulsion).

Of course, I need to repaint the exterior anyway just as part of the maintenance routine, but with the new series around the corner, I don't know if I should wait and see what changes happen to the box / colour design.

I've also got some repairs to effect, the doors have expanded and contracted and need refixing / glueing. Also, there was some trim I never got around to finishing because I had a deadline when I originally made the box.... so, here are my options:

Do I try and do the current NST colour?

Do I just recoat what I used before?

Do I wait until the alleged changes happen before I make my decision?

Suggestions welcome!

Here's my box as is:



---

"My pilot's license? That's out back in the Cessna. Or perhaps you're referring to my license to kill. Revoked. Trouble at the Kazakhstan border. I could give you the details but then I'd have to kill you, which I can't do because my license to kill has been revoked."
kalarcana
Gallifreyan


member is offline









Joined: Jul 2008
Gender: Male


Posts: 27
Location: Anchorage, Alaska
Karma: 4
Re: Repainting... what would you do?
« Reply #1 on May 3, 2009, 2:06am »

---

I'd say just recoat her with what you used before. If the next series had a new color or design, well.....time to build another. You can never have too many old blue boxes.



Rick
Throgmorton
Castellan


Will shortly be building a half scale William Hartnell...
member is offline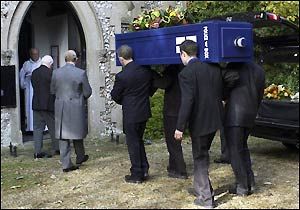 Nothing matters very much, and few things matter at all.





Joined: Oct 2007
Gender: Male


Posts: 220
Location: The Rainy City.
Karma: 1,504
Re: Repainting... what would you do?
« Reply #2 on May 3, 2009, 9:23pm »

---

I'd wait and see what happens with the new series and see if you need to change.

Unless you have unlimited space and financial resources perhaps another type 40 is out of the question?

Your box 'as is' looks very nice, mind you!!!

Effect the repairs and then see if the colour changes with the new series.
Then out with the paint brush.

Chris E.

---

"It's easier to do the job right than it is to explain why you did it wrong". (Longfellow)

"The perfect man has not yet been born". (Shortarse)
dustyfro
Castellan


member is offline





Build inspired by madness





Joined: Apr 2009
Gender: Female


Posts: 153
Location: Oregon, USA
Karma: 10
Re: Repainting... what would you do?
« Reply #3 on May 3, 2009, 10:20pm »

---

Iif it's getting moldy on the inside, you should probably clean and repaint that right away with the white you've got for the inside, whether it comes up on the new prop or not. Better not count on "coral."
How long do we have to wait before we see the next prop anyway?

---

Hannah
apprentice
Time Lord


member is offline









Joined: May 2007
Gender: Male


Posts: 111
Location: the workshop
Karma: 19
Re: Repainting... what would you do?
« Reply #4 on Jun 4, 2009, 10:01pm »

---

Repaint now with the same colour you used or something close on the bases that the original TARDIS was regularly repainted in whatever blue they had to hand & you could often see the different layers which is what gave the "Old Blue Box" some character IMHO kind regards THE APPRENTICE