Post by teletran on May 8, 2006 22:19:27 GMT 1
Okay so I'd finished most of the room except for the interior door, which I'd started and the scanner screen. I wasn't sure of the proportions of the scanner and was going to scale it from a screen capture but this proved more difficult than I had anticipated.
The only DVD I have so far with the CSO type scanner screen is "robots of death", it would have been so much easier if I had been buying the ones that had the best reference material instead of the ones with the best story quality.
In the end I decided to simply use the aspect ratio of a television set and scale up to fill the available wall space.
The door is based on the dimensions of my own bedroom door, it is very difficult to design an ordinary manually opening door for a high tech alien spacecraft. I have tried various styles and am still not entirely happy with ether the door or the wall that houses it however having now finished the scanner I'm planning to go back and redecorate in the same style.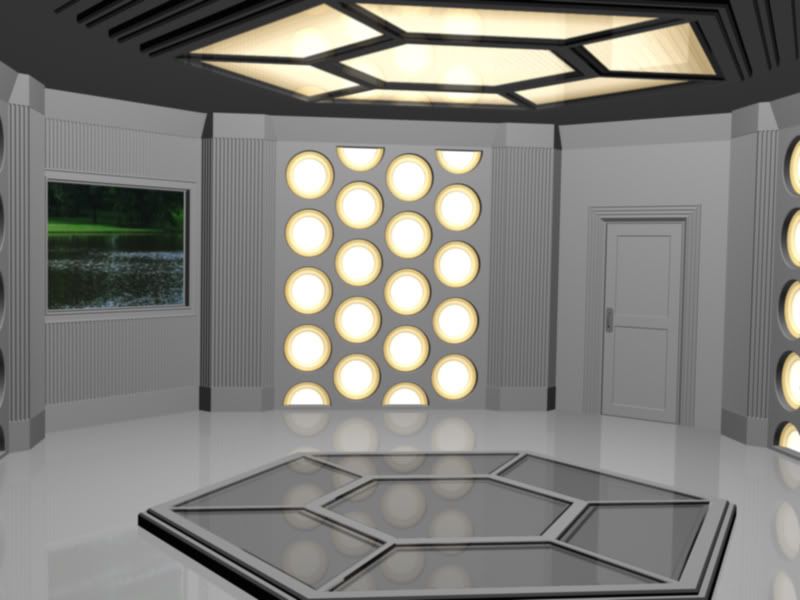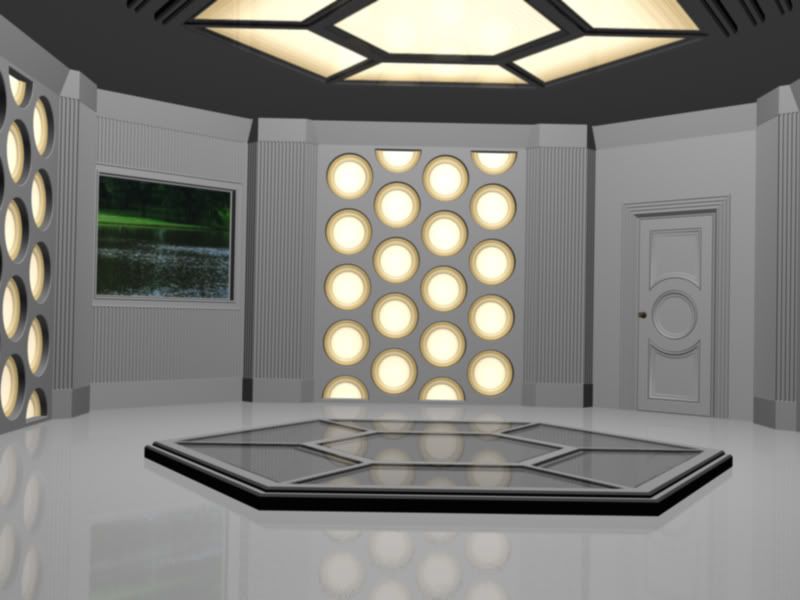 Having at least partialy finished it was time to start thinking about the console itself, the hardest part to get right is usualy the central column or time rotor, I prefer the former term except when referring specifically to the internal mechanism housed inside the glass cylinder ie the flashing lights and rods.
With the time rotor, like the rest of my console room I was trying to combine elements from the first season and the five doctor's versions of the tardis as well as my own ideas. Drawing inspiration from a top down view of first doctor's time rotor I arranged the rods in three concentric circles spaced three inches apart. The rods in each ring are arranged in hight along a 45° angle to the rods in the next. The centre circle consists of two rings of larger rods arranged in triangular formations in homage to the time rotors used in the seventies. This arrangement turned out to look like a cross between the 5 doctors version and the TV movie version, which seems quite appropriate really.