Post by meantimebob on Feb 18, 2006 3:34:41 GMT 1
Apologies if this is already widely known but its something I only discovered for myself today and thought others on here might be interested.
For some odd reason, I've always really liked that wooden chair which used to be in the console room. It was first seen in the Unearthly Child at the far right of this photo
and continued to make appearances in the programme...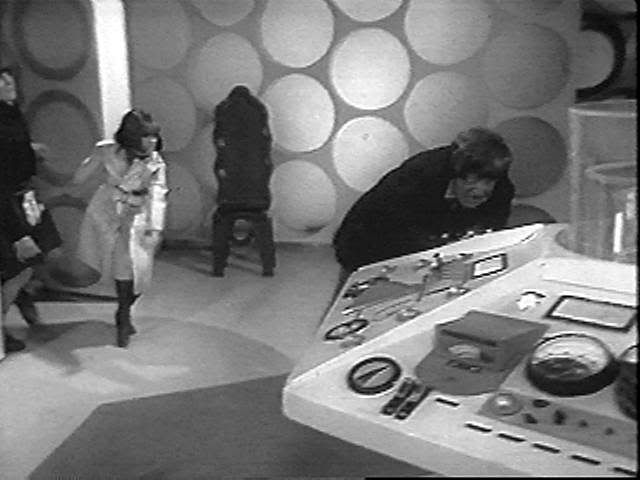 (a shillpages screen cap)
right up until season 14, where it looked as though it had finally been moved back to the room where it rightfully belonged...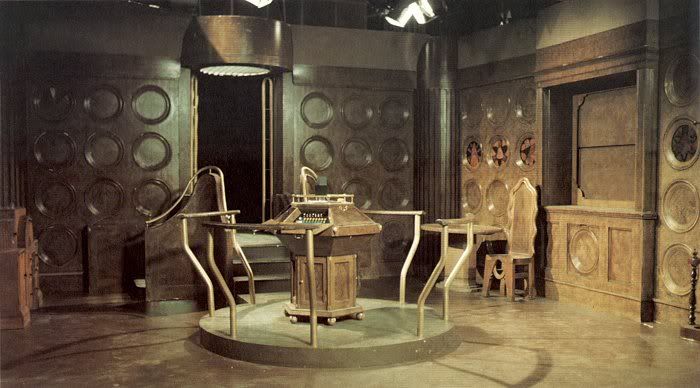 Isn't it a lovely bit of design? I often wondered if it was just a stock piece of prop furniture from the BBC store or if it had been especially designed and constructed for the programme (unlikely I guess). And then, today, I came across this...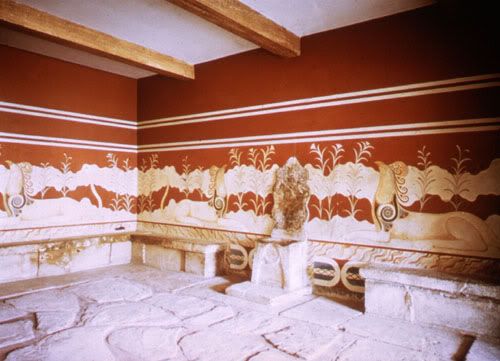 the throne room of King Minos on Crete and just take a look at his throne!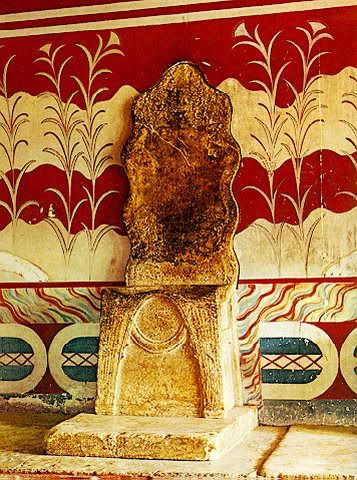 Now isn't that interesting? And here's a wooden replica as well.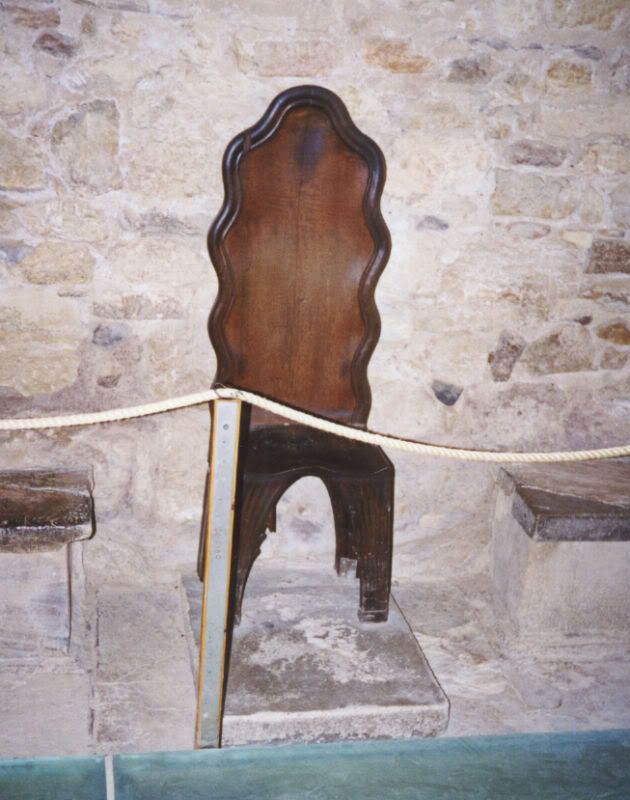 So, what I would like to ask those of you who know far more about these things than I do, is: is this widely known? Were these copies readily available in furniture shops nearly 50 years ago and if so, where could I lay my eager hands (or bottom) on one? And lastly, does that finally prove the Doctor wasn't merely being glib when he talked about that ball of string Romana found in the hold?