Post by timerotor on Mar 23, 2008 18:14:06 GMT 1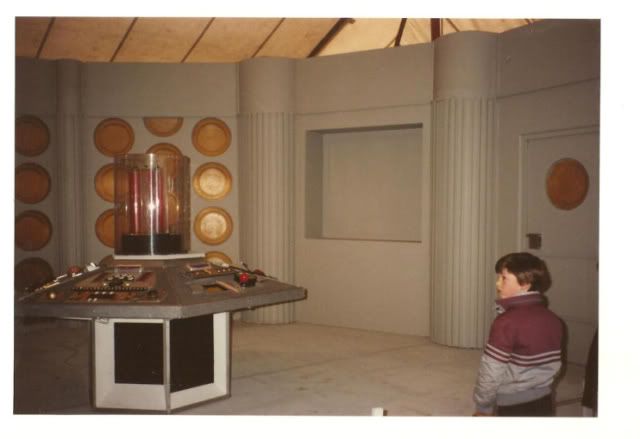 This was at Longleat 83 on day two at about 9am, I met Janet Fielding, she was taking it all in with a cup of coffee... before the event kicked off. it shows myself standing looking on at the set, before the crowds came, you were lucky to get a clear picture after that because there were just so many people in the way and pushing past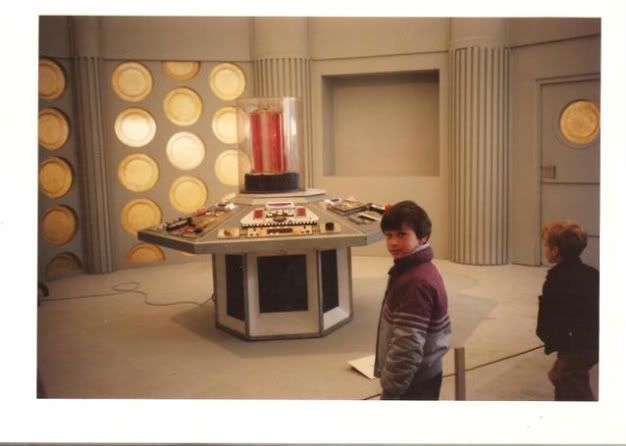 This was taken quickly in a lucky moment when the sun came out strongly lighting up the tent - making it appear how it does in the studio - other wise it was a cloudy day,and the inside of the tents were too dim for good pictures.
It struck me as a very odd thing to have taken the entire time rotor out of the central housing and put a piece of wood over it - revealing the entire column as the tardis never appeared like this on screen - and to me (a 7 year old) -it looked rather strange and out of place! in fact it annoyed me.
I also remember that when I crossed the rope as only a youngster would have the nerve to do.
I went straight for the red door lever.
It was only clinging onto the console with one screw at the top so the bottom of it swung about, which also brushed against the lip of the edge. on that note! I can reveal that there were infact three groves as if there had once been three levers in that fitting, with the large red door knob in the central one - they were not evenly spaced out either - you can see this in the photo's if you look closely!
(EDIT 06.04.08
I have since posting this spoken to my friends who worked in BBC Visual Effects and saw the consol up close. They are at quite a loss, when I ask them about the other two grooves in the base fixture - suggesting they might have been thin strips of black elex tape and not grooves at all... I know what I saw, but they insist that there was only one groove and I agree that it is visably one in many shots... it is possible, though I think unlikely there were two different fixtures. EDIT END)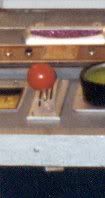 -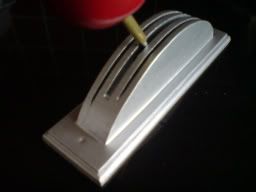 .
a photo of Lever from Dr Who.
- and I remember there were scorch marks, burn marks on some of the panels - this must've been due to the pyrotechnics in the last few stories - before the new console was introduced. The roundels were very dark - orange. This was too keep the strong back lighting from ghosting the actors as they walked past when filming. later, they became how we imagine them, as they are seen on the zero cabinet, you'll notice that in the five DR's onward the detailing simply disappear when back lit strongly.
I just thought I would share this with you guys.
Cheers for now.
Timerotor