Post by teletran on May 24, 2006 3:13:44 GMT 1
I've always been interested in the large almost vault like doors of the tardis, recently I made some observations about their design which I feel may be useful to discuss.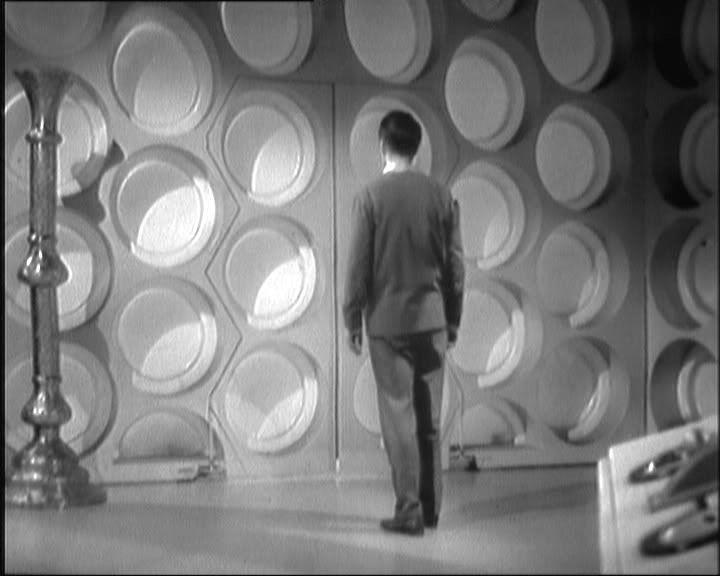 The roundels are at the very heart of the design each is 24" in diameter and separated by 2". Imagine that each of the roundels in door is surrounded by a hexagon, the sides of which are 1" from the edges of the roundel. The outer corners of the hexagons define the scalloped edge of the doors where they fit into the wall and the inner corners define the flat edge where the two doors meet. Next you need to add an extra inch to the bottom of the doors allowing them to touch the floor while to keeping them in sink with the roundels on the walls.
Well that all sounds good but I came up with that weeks ago now and looking at the pictures I'm not at all sure how much of it is correct so if anyone has any comments or corrections I'd love to hear them, also if anyone who's better than me at photo extrapolation would like to have a go at this picture we might be able to work out the thickness of the doors and the length of the hinges.
The lowest highlighted segment should be 12" vertically or 15" measured along the angle.